Dental health is an important part of your overall physical health. Hence, the need for regular dental checks shouldn't be ignored.
Besides, you may encounter dental emergencies like sudden tooth pain or sensitivity, which are best treated by a dentist. Now, many people think that they should only consult a general dentist and question the efficacy of a family dentist.
If you, too, are in the same boat, then the below read should help you make up your mind.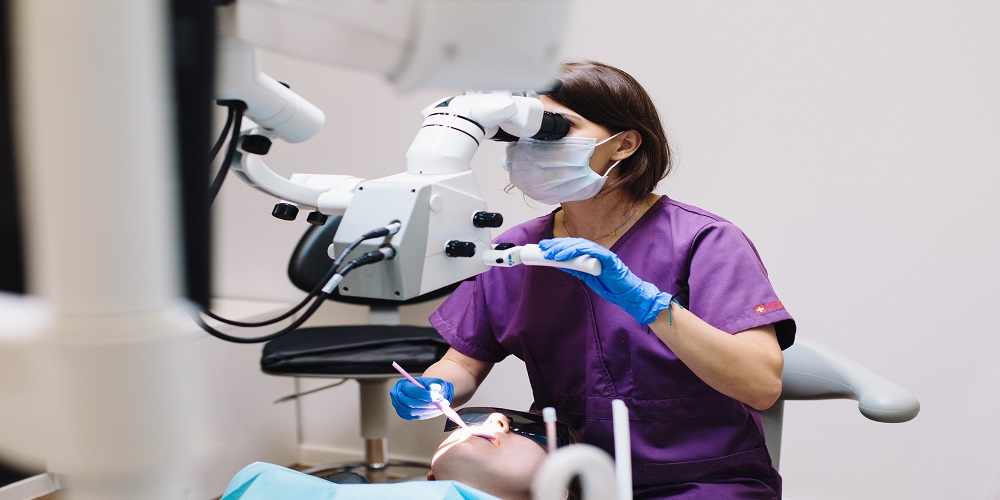 4 Benefits Of Visiting A Family Dentist
1. A Family Dentist May Facilitate All Major Dental Procedures
Most family dental clinics tend to be multispeciality, meaning the dentists practicing there may well facilitate all major dental procedures. From wisdom tooth extraction to dental implants and onlays or inlays, family dentist clinics may have multiple in-house specialists for these procedures. Hence, you can avail multiple consultations in one place if needed.
Moreover, since these clinics are generally operated by only a couple of doctors (and can also be family-owned at times), they typically invest in procuring the best technologies and equipment. Hence, patients can usually rest assured about high-quality services.
But adequate research i8s advised to ensure that the equipment being used in your preferred clinic is in line with current industry practices, especially in terms of safety.
2. A Family Dentist May Help Save Time And Money
By offering multiple services under one roof, a multispeciality family dental clinic can help you save time and money, no matter the severity of your problem. While family dentists may not offer affordable services per se, you can definitely save the money otherwise required to commute to multiple clinics for consultation or procedures.
3. You Can Book An Appointment For The Entire Family
Perhaps, the biggest advantage of family dentists is that they can treat your whole family in one single appointment! Family dentists are almost always equipped and trained to handle patients of all age groups- from infants to the elderly. On the other hand, general dentists may specialize in only certain age groups.
Hence, bigger families with people of different ages won't have to go through the hassle of booking individual appointments for everyone. Any member can call the clinic and book an appointment for everyone else.
Although some members may have to wait in the lobby for longer, it's still better than searching for suitable appointments at different clinics.
4. Family Dentists Will Have A Better Knowledge Of Your Dental History
You're likely to develop a long-term relationship with a family dentist, provided you find the right professional everyone in your family feels comfortable with. As a result, the dentist will develop a strong knowledge of the dental history of all your family members. This can help them diagnose issues faster and offer the right treatment, especially in case of emergencies.
But visiting a new dentist or changing dentists frequently may require a thorough dental evaluation every time you experience a problem.
Final Words
Now, to answer the question- yes, visiting a family dentist is worth the time and effort spent!
But as mentioned before, consulting a family dentist once can translate into a long-term relationship with them. So, book an appointment with a family dentist today!